Mattel | WWE Elite | Undertaker
There are very few wrestlers that I can think of that change versions of their character and simultaneously withstand the test of time. In fact, I can only think of one. His character has evolved from a scary zombie-like beast, to a more personable version, to a cult leader, to a biker, and then versions in between. Combine the charismatic personality with an amazing skill set for a big man, and you've got the phenom known as the Undertaker.
Taker is definitely one of my all time favorites. There were some versions I didn't particularly like such as the biker version or the more MMA one, but when it came to the big pay-per-views, you always knew he'd deliver a good and entertaining match. Heck, the Hell In A Cell has become nearly synonymous with the Dead Man. What is even more intriguing to me is that despite being such a global icon, he didn't have any real solid title runs. He's one of those wrestlers that didn't need the belt to be successful and is a testament to his talent.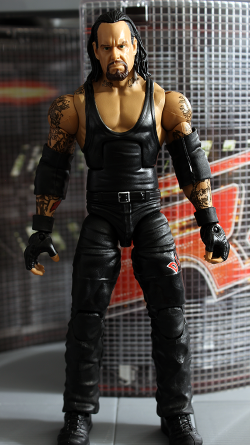 Mattel has released oodles of versions, but my two favorite styles have yet to be released in Elite format. My number one favorite would have to be the 1996-97 version, and the second would be the Wrestlemania XX outfit which he would also reprise at Wrestlemania XXXI. I particularly like this version because it's got a wild west feel to it and while it's simple, he's still quite intimidating.
While the figure I have here could be considered a mod, I simply did a head swap and not much more than that, so I don't really consider it a mod, custom, or even a fix-up as some would say. It uses the body from the Elite Biker version with the head from the Wrestlemania XX basic figure. I'm pretty sure Mattel will release an official one down the line, but for now this is my Undertaker and I'm happy with it.
The head is probably my favorite of all the Mattel versions. The more iconic longer haired versions are nice, but he tended to look constipated or bug eyed. The rest of the body is fairly plain and basic, but that's actually what I like about this character as he's stripped down from the more supernatural stuff and replaced with something more real, easier to relate to, and still scary. I'm not too fond of the decal on the side of his pants, but again, Mattel hasn't released an official Elite version, so this is what I have and works just fine. To top it off, I used the pleather duster coat and hat from the Entrance Greats Undertaker. Good stuff.
Articulation wise, he's just as good as any other Elite figure, but I'd even say he's slightly better because the bulk and size of the figure provides more stability. He can do pretty much all of his signature moves and because of the size, he doesn't need too much help keeping the pose. Even the hip joints are much smoother than the usual Elite figure, and since he's wearing pants, the ankle articulation is a bit better too.
Every other Undertaker figure comes with extras including hats, coats, urns, chairs, and more. Since this is a combination of some figures, I won't pinpoint any other than the urn is a nice touch.
Overall, until a real one is released, this is my favorite Undertaker figure and is a solid representation of the legendary character.
MODS & CUSTOMS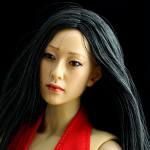 When you think girl K-pop group the first is usually Girls' Generation, but there are some other...
Read More →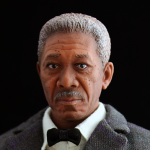 Behind every great here is a great... tech provider. At least in the case of Batman. Bruce Wayne...
Read More →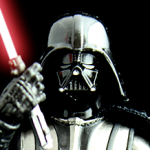 Hasbro recently released the Star Wars Black Series Darth Vader from Episode 3. It's a really nice...
Read More →
PROOF OF PURCHASE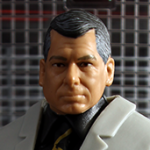 When you think about professional wrestling, common names that come to mind are Hulk Hogan, Ric...
Read More →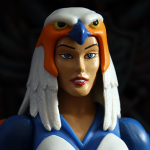 Sometimes a toy company can destroy a really great character, and Mattel seems to do that more...
Read More →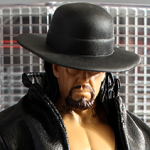 There are very few wrestlers that I can think of that change versions of their character and...
Read More →