Custom: Sistar | Bora
– FIGURE IS NOT FOR SALE –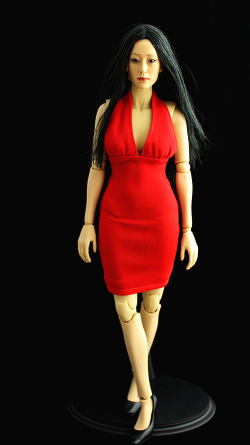 When you think girl K-pop group the first is usually Girls' Generation, but there are some other talented groups as well and Sistar is one of them. The four girls are quite talented in their own right and have a more mature, sexy and seductive feel compared to many other groups and they back that up with some of the strongest vocals around. To round out the package their best dancer and rapper is Bora.
Bora is a great TV personality. She's full of this great, bright energy that is really contagious. When I saw her on Invincible Youth 2, she's the type that once she starts laughing, there really is no way you could ever get mad at her. She's spunky and radiates with this aura that you just can't stop looking at. What's more interesting is once she hits the stage, it's a totally different yet equally powerful presence. I've seen them twice live and she's usually the one I watch the most. She's also very athletic and is an ace at archery and sprinting. She's like the perfect girl.
This figure is actually one I never intended to make but as things happened, I had the parts to make it. I'm glad I did because it adds some spice to my display case. I hope at some point Kumik makes more heads of other singers, especially Soyou of Sistar and the members of Apink.
Head:
It's another Kumik head and honestly, I don't know who it's supposed to be. I originally bought this head to be a stand in for Tiffany from GG. Once I got a better head, I didn't know quite what to do with this head but it had a passing resemblance to Bora. I think it works quite well and the black hair really adds to it. The head is certainly not perfect, but it fits right in with the rest of the figures I have and in my head it's her so who cares.
Body:
I'm waiting for a better body to use since she's wearing a dress. Unlike my GG figures, this dress hides nothing so it really highlights the flaws of the first Play Toy female body. The posterior is way to big and sticks out way too much, but the overall quality of the body is much better than then others I have. I probably could've used a Phicen body, but I actually prefer the more plastic bodies because they are easier to pose and hold those poses. The seamless bodies are still a work in progress and I'm pretty sure you're not supposed to keep them stuck in one position for too long. They're looking better but still not quite what I want yet. I hope the Play Toy version 2 body is better proportioned and if it is, I'll definitely use it for Bora.
Outfit:
The red dress and black high heels come from Triad Toys. I like some of their outfits but they don't fit too well on non-Triad bodies. Since this dress stretches it's not much of a problem. I'm of course using 'Alone' as the motif for her appearance. I'm probably going to try and find some red heels to better match her outfit.
MODS & CUSTOMS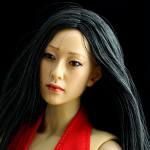 When you think girl K-pop group the first is usually Girls' Generation, but there are some other...
Read More →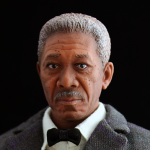 Behind every great here is a great... tech provider. At least in the case of Batman. Bruce Wayne...
Read More →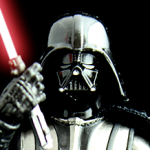 Hasbro recently released the Star Wars Black Series Darth Vader from Episode 3. It's a really nice...
Read More →
PROOF OF PURCHASE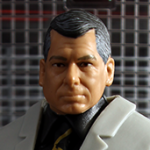 When you think about professional wrestling, common names that come to mind are Hulk Hogan, Ric...
Read More →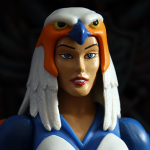 Sometimes a toy company can destroy a really great character, and Mattel seems to do that more...
Read More →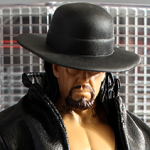 There are very few wrestlers that I can think of that change versions of their character and...
Read More →