DC Direct | New 52 | Wonder Woman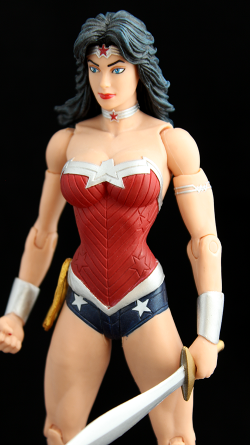 When DC decided to do a soft reboot of their universe it was met with a lot of skepticism and frustration. For me, I was thrilled. The DC catalog has been around for ages and there really was no good way for a person to start collecting or get into the stories that had been around since World War II. It was a great way for me to get into the DC characters as I had always been a fan of Batman, Superman and Wonder Woman.
It was also a great way to refresh the old. New perspectives, new technology, and a more modern feel to the stories have made me become a fan of the New 52. I know I'm probably in the minority, but it was the catalyst that has gotten me back into comics. For an idea that seemed so bad, Marvel did the same thing in the last year or so with their Marvel Now initiative.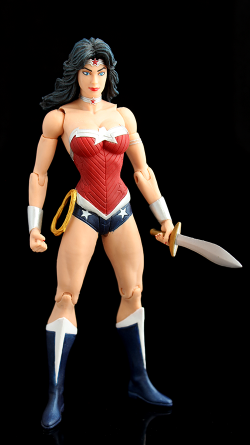 I'm even in a smaller minority when I say I actually like the new updated costumes many of the heroes wear. Most do not have their underwear on the outside which never really served a purpose other than breaking up the colors of the costume. Wonder Woman was more or less kept intact with just color differences and subtle design changes but nothing quite as drastic as Superman or Batman. I really like it as it makes her look sleeker and more modern.
As a toy, the translation is pretty spot on. Her face is quite pretty but equally strong making her appear as a formidable force to deal with. The smile though, doesn't help much as she tends to be more aggressive or irritable in the comics. The costume is also well translated with nice colors. On the page I think silver is a nice color for her outfit, but as a toy it doesn't quite pop. I don't think gold is the answer, but something more like copper would've been nice. I also like the fact that there are far fewer stars on her costume than in previous versions. I always thought they made her look silly. still she looks exactly as she should even though it's somewhat plain. Even the body sculpt is well done and nicely proportioned as opposed to being exaggerated especially in the chest area.
The paint work on DC Direct figures is usually pretty good. Wonder Woman has really nice work with just very minor bleeding. Nothing too bad although the silver doesn't seem quite so good as the one used by the Figuarts figures.
Compared to other figures in this scale, it's lacking a bit in the articulation department. The figure does not have articulated wrists which is more like the norm these days, and there is no ankle articulation, though I'm fairly ok with it. The hip articulation cut is also very basic so overall it's what you'd expect from a figure in the 80s. Considering the price point, I would expect more, though to their credit, DC Direct has kept that lack of articulation across the whole line so they get some credit for continuity.
Extras? She comes with a sword. That's it. I don't know why companies keep giving her sculpted lassos since that's one of her trademark items. A lasso would've done wonders for the figure but instead she just gets a sword. Sad.
Since she's not sporting much articulation, she's pretty solid and should hold up well. The materials used are also of nice quality so as a figure I'm quite pleased with it. She is definitely a lot sturdier than the DC line from Mattel.
Overall, The DC Direct figures are nice, but also lacking compared to other similar figures in scale and price point. The lack of extras is also disappointing but at least they look nice on the shelf. I guess.
MODS & CUSTOMS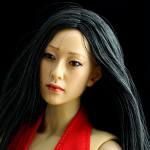 When you think girl K-pop group the first is usually Girls' Generation, but there are some other...
Read More →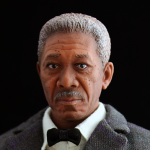 Behind every great here is a great... tech provider. At least in the case of Batman. Bruce Wayne...
Read More →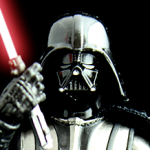 Hasbro recently released the Star Wars Black Series Darth Vader from Episode 3. It's a really nice...
Read More →
PROOF OF PURCHASE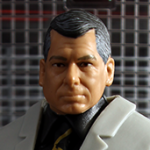 When you think about professional wrestling, common names that come to mind are Hulk Hogan, Ric...
Read More →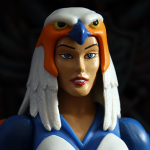 Sometimes a toy company can destroy a really great character, and Mattel seems to do that more...
Read More →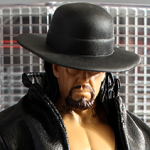 There are very few wrestlers that I can think of that change versions of their character and...
Read More →