Bandai | D-Arts | Charizard
My favorite Pokémon has always been Charizard. It didn't matter what game version I was playing, but I had to have Charizard on my team. I think a lot of it has to do with his origin story in the Pokémon cartoon where Charmander was abandoned by his trainer, and I really hate it when animals get abandoned or mistreated. So when little Charmander grew into Charizard it just gave me warm and fuzzy feelings.
As is always the case, I was late to the party on this one too so I ended up paying a hefty sum to get this figure. I had to have it so pay I did, and after a few weeks, I finally received it in the mail. It's obviously not worth what I paid for it, but sometimes price isn't the point. I hit 'buy', it was mailed, I received it, and I like it. As far as I'm concerned, his name is Charizard and not his Japanese name of Lizardon. Sorry, I'm an American and the name just sounds so much better.
Bandai is really filling in what I feel is a void for action figures. They create and produce some really great toys that aren't really tackled by other companies. The Pokémon toys are usually done by Tomy/Hasbro so it was rather interesting to see Bandai as part of the group. Considering how well they've done with their S.H. Figuarts line, I figured their high end collectible Pokémon figures would be just as good.
This is a fantastic representation of Charizard. There's a ton of Charizard toys out there, but this one just captures him well. The face is very expressive and the abundant articulation just gives this figure life. It's so well done I almost forgot it's a 3D version of a video game figure. I have to say that video game toys have gotten really good! When you spread his wings he looks quite powerful like he's going to kick someone's ass. It's a shame he's not affordable to people and the Pokémon Centers in Japan don't seem to carry much product for this character.
The sculpt is great and so is the paint. There is no slop at all and the colors are distributed evenly with even some subtle dry brushing. Bandai is doing a great job on these higher end toys so it makes me wonder what's wrong with Mattel's MOTU Classics. Granted there aren't too many colors painted on, it's still well done and I think other companies should take notice.
There's no doubt this figure has a lot of articulation. They've chosen to make use of what I guess is like multiple marker cap articulation. It works on the tail and the neck, albeit in a limited sense. The issue I have is with the last piece of the tail with the flame as it detaches quite easily. The wings are also nicely done, but one of my wings is a little lose. His mouth is also articulated so that really helps in giving him a personality. Overall nothing too bad, but he is a little limited in the range of motion.
Charizard comes with a fireball that you can attach to the included stand to simulate one of his attacks. That's all you get. He is a Pokémon and doesn't need more than that, but geez, a Poké Ball would've been nice, or a fire attachment like the one with Godzilla. Or even an articulated Charmander would've helped a bit. Even if I bought this at the normal retail price I would still feel a bit cheated.
I'm weary about the longevity of this figure due to the articulation. It's good stuff, but the tail end keeps falling off, the wings get loose, and the material is matte which makes it more susceptible to scratches and markings. It balances well so he shouldn't topple over at all, but he's also not that heavy so he does feel a little cheap.
Overall, I think it's a fantastic figure and really well done, marred only by the lack of accessories. Like I said, price for me wasn't the issue since I have an attachment to this character.
MODS & CUSTOMS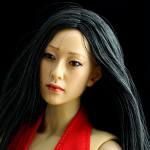 When you think girl K-pop group the first is usually Girls' Generation, but there are some other...
Read More →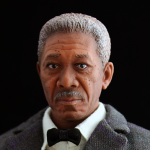 Behind every great here is a great... tech provider. At least in the case of Batman. Bruce Wayne...
Read More →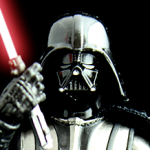 Hasbro recently released the Star Wars Black Series Darth Vader from Episode 3. It's a really nice...
Read More →
PROOF OF PURCHASE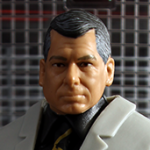 When you think about professional wrestling, common names that come to mind are Hulk Hogan, Ric...
Read More →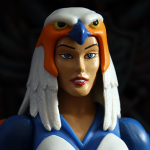 Sometimes a toy company can destroy a really great character, and Mattel seems to do that more...
Read More →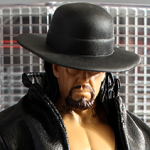 There are very few wrestlers that I can think of that change versions of their character and...
Read More →