Bandai | S.H. Figuarts | Kikaider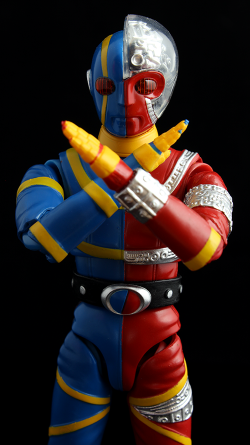 If you were a kid in Hawaii during the mid 70's, you were exposed to two significant pieces of entertainment – Checkers and Pogo, and Kikaider. You would have to go to an uninhabited island to find someone who didn't know of such things. Kikaider was such a staple that the mere fact of his name will automatically conjure up his theme song in your head. So it was to my pleasant surprise when Bandai announced this fine figure.
He doesn't come cheap if you're not in Japan. He was a web exclusive there, but if you wanted to import him, you had to pay the 'exclusive' price tag so it goes without saying that this figure is not meant for kids unless you have a ton of money to spare. Buy it for your loved ones instead and it'll put a smile on their face, just not so much in your wallet.
It's been a long time coming to finally get a plastic action figure of the android hero. You can surely get the cheap plastic doll, but not a full-fledged action figure. In fact, I think this would be the first really good figure to represent him. He's had some 1/8 scale and 1/6 scale figures, but if they haven't turned to dust yet, they soon will. This is the figure that you want. Period. It wasn't until recently that I even learned why he was half blue and half red, most likely because as a kid I didn't really care why. It was just different.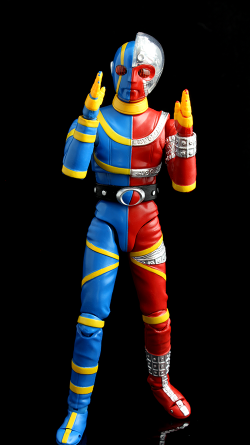 As I said, this is the definitive version of Kikaider in an all plastic form. It doesn't get much better than this. I'm even extremely happy that they went with the classic orange eyes instead of taking the easy route by giving him the black ones that he rarely ever used. The work on the helmet is well done, especially the red side featuring the circuitry. His costume is nicely colored with a nice rich and deep red, and an equally strong blue side.
As is customary with most Figuarts figures, the paint work is well done. The color choices are spot on and the work is very clean. I still have no idea how they accomplish this for mass market toys, but Mattel and Hasbro ought to figure out how. It's just like he popped out of the TV and ran to my desk. He's just that cool!
He has all the Figuarts articulation points that everyone loves. Some of them are nicely masked by the work on the costume, especially the bicep cuts. They've managed to make this the golden standard for action figures at least in my book. The work they've done has essentially made me think that the single pin joints in knees, arm and ankles should not even be considered anymore in today's market. Time for everyone to raise their game.
Probably the only area Kikaider comes a little short is the extras. He comes with an assortment of hands and that's about it. Granted he never really used much, but maybe a red guitar or an electric eel arm would've done wonders. I really can't wait for the Side Machine to come out later this month. That being said, for the price point, you really don't get much. Interestingly enough, in Japan he's not as popular as he is in Hawaii which is most likely why he was a web exclusive.
When it comes to longevity and structural integrity, it's a Figuarts figure so it's not the most sturdiest of figures. I worry a bit about the clear half dome on his head. Any scuff or crack will look really horrible so it's probably best not to put him on a high shelf. The bicep cuts were also a bit tight and I was a little afraid of breaking it. Thankfully that didn't happen but it is a concern.
If you're an adult and want a fantastic representation of this iconic hero, this would be it. Just be prepared to shell out some cash. Pair him with the upcoming Side Machine and you'll have a fantastic figure set.
MODS & CUSTOMS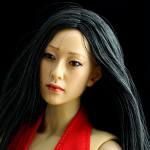 When you think girl K-pop group the first is usually Girls' Generation, but there are some other...
Read More →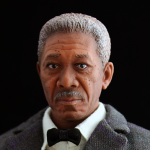 Behind every great here is a great... tech provider. At least in the case of Batman. Bruce Wayne...
Read More →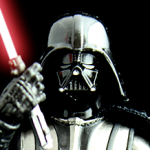 Hasbro recently released the Star Wars Black Series Darth Vader from Episode 3. It's a really nice...
Read More →
PROOF OF PURCHASE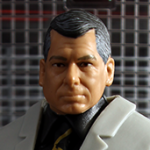 When you think about professional wrestling, common names that come to mind are Hulk Hogan, Ric...
Read More →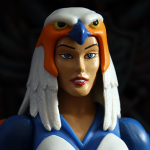 Sometimes a toy company can destroy a really great character, and Mattel seems to do that more...
Read More →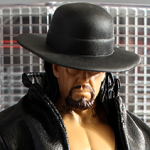 There are very few wrestlers that I can think of that change versions of their character and...
Read More →