Bandai | S.H. Figuarts | Hakaider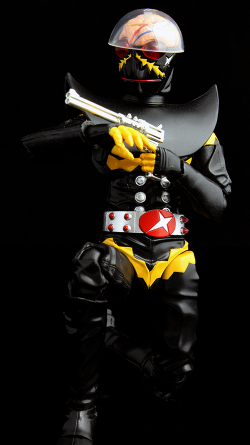 More goodies from Bandai's Figuarts line. When Kikaider was released I was impressed and happy, but the one I really wanted was his rival – Hakaider! He was the very definition of the cool bad guy and sure knew how to make an entrance. His theme song is equally memorable and you've probably got an earworm going right now! Every hero needs a great villain and this is the epitome of a memorable villain.
Like his older brother, he doesn't come cheap but for me, he was one of those must haves and price wasn't going to be a factor. The prototype images were just amazing, and if Bandai does anything right, it's that the final product is pretty darn close to the prototypes. A very rare achievement in toy making, so kudos to them.
Now, as cool as he was back in the 70's, from a practical standpoint in 2015, he's probably one of the dumbest villains of all time. First of all, why would you expose your brain? It was Dr. Komyoji's brain and I guess sending the message to Kikaider that you shouldn't kill Hakaider was a pretty strong statement, but it's just cooking in the sun with no brain fluids. Big error. Secondly, why would you holster your gun in your boot? One wrong move and you're likely to shoot off your foot, literally. Finally, not using the gun in battle under the concept of 'honor' is just silly when you're the villain. Just ask Roddy Piper. He could've ended the rivalry instantly. And furthermore, the character wasn't done justice in the new Kikaider: Reboot movie.
As a figure though, it's a perfect interpretation of the baddest villain from DARK.
The attention to detail is phenomenal and is absolutely perfect. There is nothing wrong at all and is in my opinion the best toy representation of the character. I've had 3-3/4″, 8″ and 12″ figures of Hakaider, but none come even close to this one. Save your money and don't even bother trying to get any others. This is the one you want and as long as Bandai keeps producing good figures, I will never go back to Medicom.
As far as the colors go, the paint is spot on. For some reason, the work is a little sloppy on this figure which is a surprise. I have 2 of this figure and both had a few minor paint issues, but not enough for me to be overly critical. It is a toy after all and not a car. So what you get is a well done figure painted in good colors and pretty darn accurate.
Hakaider sports the usual articulation we all know and love with these figures. The best part is that he can finally achieve his kneeling shooting pose without a problem and looks fantastic doing it too! You would think the bigger 12″ figures could do this easily but it just never looked as good, or at least I could never get them to look as natural.
When it comes to extras, I think this figure has set a new standard. Unlike his older brother, Hakaider comes stacked with extra goodies and dare I say they've gone the extra mile. Like other Figuarts figures, he comes loaded with an assortment of hands. He also comes with his trademark gun, the Hakaider Shot. Those accessories alone are enough for the character, but Bandai included an extra left boot as well. One is a standard boot while the other allows you to holster his gun. You can swap them to achieve the look you prefer, but seeing that no other Hakaider figure has ever done this, I am inclined to leave him with the holster boot because it's so iconic. This boot alone gives him that classic look that simply defines him.
Another highlight is the fact his brain is removable. They really didn't need to do that, but it just makes for even more awesomeness. Sure, the larger figures let you do this too, but it didn't need to happen at this smaller scale, and yet, Bandai did it, so I have nothing but admiration for this extra.
Unfortunately not everything is perfect. Simply based on the costume design, you are most likely going to face paint chipping issues especially around the hips. If you're careful it should be ok, but even Bandai anticipated this and put little plastic liners to protect him in the box. Secondly, the dome on his head pops off quite regularly. You could glue it on if you so choose to, but then you eliminate the removable brain function. And since the dome is clear plastic, if you're not careful you could crack or scratch it which would make it look really bad For these reasons, I bought a second one just in case.
Despite the few flaws this figure has, I consider this about as good as it will get. I will never need another Hakaider figure again. If you really love this character, you can also soon get the Gill Hakaider version coming out later this year.
MODS & CUSTOMS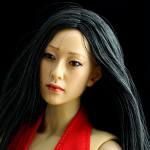 When you think girl K-pop group the first is usually Girls' Generation, but there are some other...
Read More →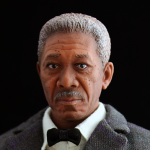 Behind every great here is a great... tech provider. At least in the case of Batman. Bruce Wayne...
Read More →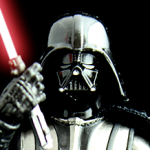 Hasbro recently released the Star Wars Black Series Darth Vader from Episode 3. It's a really nice...
Read More →
PROOF OF PURCHASE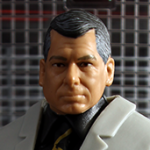 When you think about professional wrestling, common names that come to mind are Hulk Hogan, Ric...
Read More →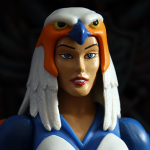 Sometimes a toy company can destroy a really great character, and Mattel seems to do that more...
Read More →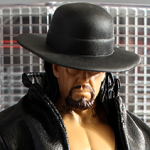 There are very few wrestlers that I can think of that change versions of their character and...
Read More →