Mattel | WWE Legends | Stone Cold Steve Austin
Oh, give me a hell yeah! It's that time of year, the road to Wrestlemania and what better way to celebrate than to take a look at arguably one of the Greatest of All Time – Stone Cold Steve Austin. He helped catapult professional wrestling to new heights in the late 90's and is the undisputed icon of the famous WWF Attitude Era. So with a two bird salute, I take a look at my favorite wrestler. What? I said he's my favorite wrestler, and that's the bottom line.
As far as Mattel WWE Elite figures are concerned, all the versions of Stone Cold are one and the same. That's actually a good thing, because if you missed the first one, you could get him in subsequent releases without the worry of needing to collect them all. The only difference would be the vests, so if you're a real stickler for those, well you're going to have to shell out cash to get all of them.
I could never figure out why Jakks Pacific just could not get him right. He's such a simple design it baffled me that it took years for them to succeed. Mattel on the other hand got it on the, I want to say, second try. The first attempt was their standard figure and the details were a bit off. Their second try was what we have here, the elite Legends version. Right out of the gate, there is no denying who this is, and with that I promptly jettisoned by Jakks Pacific Stone Cold figures because they just couldn't hang with this one.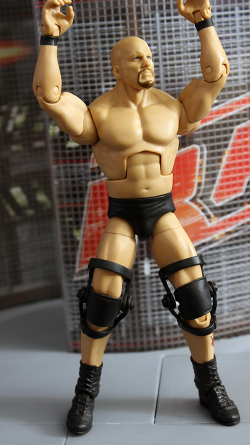 The portrait is pretty darn good. It's not perfect, but it's pretty well done. I feel their standard figure version looked better, but the proportions were off and too round. Austin has more of a bullet head so the pictured version is probably the better of the two. As far as the base figure is concerned, I think it was a good choice to represent him back in the mid 90's, but his arms got much larger toward the later parts of his career when he became more of a brawler.
The outfit is about as basic as it could be which is precisely why I could not figure out why Jakks failed all the time. I mean, come on! Even the knee braces are nicely engineered, although a nice clear coat would've been nice, which is something I might do when I think about it. Essentially there really isn't much more to talk about other than maybe his tattoo, which is also nicely done.
So the only real issue I have with this figure, and all Mattel Elite figures in general, is the articulation. It's decent and allows the figures to hold nice poses, but the engineering is rather odd to me. I hate the ankle joints. I really do. I can't see a lot of creative thought was put into it, but the execution just doesn't work so well. Again, a ball-hing ankle would've done wonders. The hip articulation is also unusual. It always feels fragile to me like it's going to snap any day now. The Jakks Deluxe Aggression figures had some nice hip articulation and I would've preferred that they went that route. The biggest sin though is something Mattel proper is usually guilty of, and that's loose articulation. I cannot figure that out. I think it has to do with spending all of their resources on Barbie. Especially for wrestling figures, you want to have some tight joints so that the figures can maintain those action poses.
The plastic quality is pretty good and I don't think there'll be too many problems in the long run. These figures do tend to warp when in storage, so it's best to be careful when storing them.
Overall, it's a great representation of the Texas Rattlesnake, Stone Cold Steve Austin.
Note: The figure picture is a combination of the other versions. The vest comes from the Target Hall of Fame Exclusive, and the championship belt comes from the Ringside Collectibles exclusive.
MODS & CUSTOMS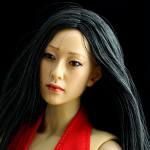 When you think girl K-pop group the first is usually Girls' Generation, but there are some other...
Read More →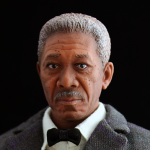 Behind every great here is a great... tech provider. At least in the case of Batman. Bruce Wayne...
Read More →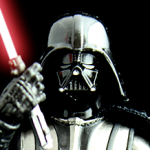 Hasbro recently released the Star Wars Black Series Darth Vader from Episode 3. It's a really nice...
Read More →
PROOF OF PURCHASE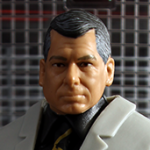 When you think about professional wrestling, common names that come to mind are Hulk Hogan, Ric...
Read More →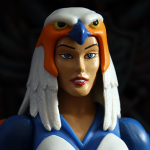 Sometimes a toy company can destroy a really great character, and Mattel seems to do that more...
Read More →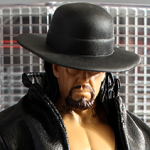 There are very few wrestlers that I can think of that change versions of their character and...
Read More →