Custom: Hawaii Five-O | Kono Kalakaua
– FIGURE IS NOT FOR SALE –
The new season of Hawaii Five-O is fast approaching so it seemed like a good idea to reveal my custom figure of Kono Kalakaua. I'm a big fan of Grace Park. I really liked her in Battlestar Galactica and some of the other independent movies she's been in. When she was casted for Hawaii Five-O I was excited to be able to see her on TV again and more so since Five-O is in my backyard of Hawaii.
I had a goal to create custom 1/6 scale figures of the show, but I could never find decent head sculpts and I didn't really want to commission the project out either. As I got used to the releases from Kumik, I was hoping at some point they would create a head sculpt of her, but I don't think they've done it yet. I've chosen a head that I think is close enough until I find something more accurate. I'm actually quite surprised I haven't seen one on other forums so I'm hoping at some point Kumik does one.
I've never met her, though I hear she's very private and I can't blame her for that at all. Hawaii is a small place so it's really hard to not be seen. Still, I'd love for the chance to meet her because it's not everyday that you can meet a Cylon.
In the original series, Kono was a guy but the writers decided to re-do the character on this go around. I'm happy they did. She brings a different presence to the mix and she's definitely not gun shy or frail and she's the one that usually takes out criminals in an exciting but brutal fashion. They also do some nice character development for her, but I always feel like she should get more screen time. Here's hoping we get more Kono in the new season.
Head:
I'm using a Kumik head that could pass for any generic Asian female, but it looked good enough to pass as a representation of her. Perhaps with some paint work you could really make it look like her, but I can't paint at all so the original will have to be enough. In certain angles it could definitely pass for her so this is the head I'm sticking with. On the other hand, I can't think of any other Korean actresses that look like the head sculpt, so oh well.
Body:
I'm using a Hot Toys Catwoman body that I procured from eBay. The body is a bit slimmer than the other generic female bodies, and I also wanted to make sure she had the double jointed elbows so she could hold her gun properly. The flesh color doesn't quite match the head, but I'm ok with it. I think proportionally, this is one of the best bodies to match the person. I probably could've gone with a Hot Stuff or Phicen body, but I really wanted the arms to work well so I stuck with the Hot Toys body.
Outfit:
Her outfit is made up from a number of different items. The vest came from a set that I'm not knowledgeable about. It just happened to be available on eBay so I got it. The white tank top came from an extra Super Duck Baseball outfit set I had while the jeans came from a Magic Cube Spring/Summer collection. It is really hard to find jeans that not only fit the figure, but look good too. The hiking boots were also purchased on eBay from an undisclosed set. Finally, the badge comes from Sideshow's T-1000 figure and the pistol/holster is a SIG P226. I believe on the show she uses a S&W, but it's hard to find good pistols with nice hip speed holsters.
I hope one day to make the other characters, but I doubt it'll happen.
MODS & CUSTOMS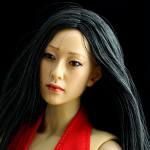 When you think girl K-pop group the first is usually Girls' Generation, but there are some other...
Read More →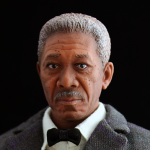 Behind every great here is a great... tech provider. At least in the case of Batman. Bruce Wayne...
Read More →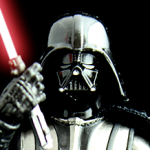 Hasbro recently released the Star Wars Black Series Darth Vader from Episode 3. It's a really nice...
Read More →
PROOF OF PURCHASE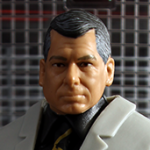 When you think about professional wrestling, common names that come to mind are Hulk Hogan, Ric...
Read More →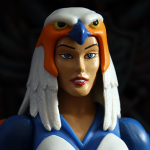 Sometimes a toy company can destroy a really great character, and Mattel seems to do that more...
Read More →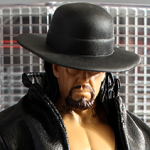 There are very few wrestlers that I can think of that change versions of their character and...
Read More →