Max Factory | Figma | Link
One of my favorite video game series of all time is The Legend of Zelda. Each time a new game in the series comes out it seems to re-invent the basic story which is quite odd when you think about it. And yet, it always succeeds. Central to the story is the protagonist – Link and he's seen a number of action figure releases. The one I really like comes from the Max Factory Figma line.
The Figma figures have been around for some time but are often overlooked on the shelves when competing with the Figuarts lines and Revoltech. Nevertheless, the offerings are quite nice even if some of the properties aren't as well known. I've had a few Link figures before and I even had Epona, but none were quite as good as this one.
Link is of course the hero and his basic design has been unchanged despite the revisions. He's usually dressed in green, is a small elf, carries a shield and a massive sword. As he moves around the world of Hyrule, he gains skills, talents and weapons to help him in trying to defeat the usual antagonist named Ganon. Some of the games have been better than other versions, but there is no doubt that the games are well thought out, fun, and enjoyable.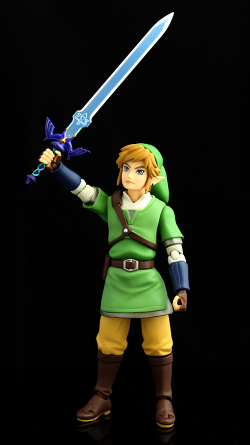 I believe this Link is based on the Skyward Sword game, but he is essentially the representative of all Links. It's almost like he stepped out of the video game and onto my desk. The face is nicely done, and the paint work is quite immaculate. I have nothing bad to say at all. Similar to the appearance, his outfit is equally detailed and clean. He's wearing his customary green tunic and white shirt along with his green cap. The outfit is very clean and well proportioned. It's about as good as it can get.
The paint work is very clean and precise, especially on the shield. The colors are well represented and look just right to match the video game counterpart. It's rather plain with no wash at all, but that works just fine for this figure. I'll always choose a clean paint job over a highly detailed by messy one. This is a case where simply sticking to the basics yields good things.
Link has a ton of articulation just about as good as any Figuarts figure. The execution is well done and about the only thing that's slightly inhibited are the hip joints due to the length of the tunic. Otherwise, the figure sports a high range of motion and can achieve some really nice poses. A nice bonus is that the joints are quite tight so he shouldn't fall over too much. It really makes me wonder why some of the U.S. toys can't be loaded like this.
I wasn't sure what I would be getting but did find an assortment of hands, an alternative face, the Master Sword, the Hylian Shield, a different shield connector, a sheath for the sword, and a stand. He's quite loaded but maybe I'm a bit greedy. I would've liked either a boomerang, a sling shot or a Tri Force piece to round the figure out. Without one of those, it feels like he's missing something. However, for what he does come with, they're nicely detailed and the sword and shield can even be mounted on his back.
He feels quite sturdy for a figure that's loaded with articulation. I think the joints are well placed and actually protected a bit making this figure pretty solid. Of course in Japanese tradition, the material used is susceptible to scratches and scuffs so a little extra care is needed, but if done right, he'll last quite awhile I'm sure.
This is a really nice figure of Link. I hope at some point they make either Ganon or Zelda, and create some accessory or monster packs. I don't really collect Figma figures, but this one is great.
MODS & CUSTOMS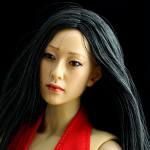 When you think girl K-pop group the first is usually Girls' Generation, but there are some other...
Read More →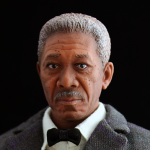 Behind every great here is a great... tech provider. At least in the case of Batman. Bruce Wayne...
Read More →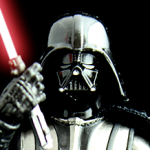 Hasbro recently released the Star Wars Black Series Darth Vader from Episode 3. It's a really nice...
Read More →
PROOF OF PURCHASE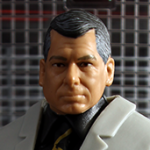 When you think about professional wrestling, common names that come to mind are Hulk Hogan, Ric...
Read More →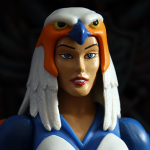 Sometimes a toy company can destroy a really great character, and Mattel seems to do that more...
Read More →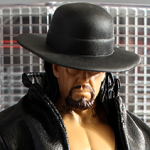 There are very few wrestlers that I can think of that change versions of their character and...
Read More →